---
Find Me On Linkedin
Find Me On FaceBook
---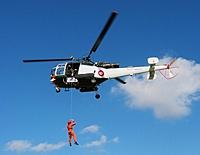 Great Aircraft Photos
by
James Grech

The Icom ic-910(H)Watch On
Changing To A High Stability Oscillator


by Glenn
---
Autohotkey

Visit
If you're new to Programming, it might be easier than you think; check out the quick-start tutorial.
A keyboard, joystick, and mouse remapper.
A word recognition engine that expands abbreviations as you type them (auto-replace).
A simple yet powerful hotkey (shortcut key) scripting language, supporting both mouse and keyboard macros.
A regular scripting language (backward compatible with most existing AutoIt2 scripts). The program includes a script compiler that converts a script to an EXE. It also includes AutoScriptWriter, a macro recorder written by Larry Keys.
---
Irfan View

Visit
My favorite Image Viewer, Manager, handy Resizer Rotator and much more .......
Info
It's Freeware for Home use.
IrfanView is a very fast, small, compact and innovative FREEWARE (for non-commercial use) graphic viewer for Windows 9x/ME/NT/2000/XP/2003.
It is simple for beginners and powerful for professionals.

IrfanView strives to create new and/or interesting features in its own way, unlike some other graphic viewers, which whole "creativity" is based on feature cloning, stealing of ideas and whole dialogs from ACDSee and/or IrfanView! (for example: XnView is stealing/cloning features and whole dialogs from IrfanView, since 5+ years).

IrfanView was the first Windows graphic viewer WORLDWIDE with Multiple (animated) GIF support.
One of the first graphic viewers WORLDWIDE with Multipage TIF support.
The first graphic viewer WORLDWIDE with Multiple ICO support.

Extensive range of file types supported
---
Having a Problem Keeping up with the many Screen Depths and Resolution?
QRes
QRes is a small freeware application that provides automation for the Microsoft QuickRes screen mode change in Windows 95 and 98. QuickRes allows you to change color depth and screen resolution without restarting the machine. QuickRes is built in in Windows 98, ME and newer versions of Windows 95 and can be downloaded as an add-on for the original version of Windows 95.
QRes adds a front end to QuickRes so that you can automatically switch color mode or screen resolution when you start a Windows application. For instance, when you start a game that uses 640 x 480 pixels screen area and requires 256 color mode, you can make QRes automatically switch to this screen mode as long as you run the game and switch back to your regular screen mode when the game is over.
Get it at

http://www.berend.com/qres.html
---
Do you have a Maltese Surname? Want to know more about it? >>>>

Surnames

Surname (Grech) Info gathered from the Search Malta archive at

Search Malta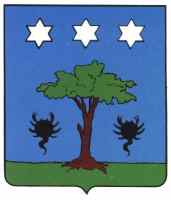 History of the Surname GRECH.

The origins of the surname GRECH appear to ultimately lie in the latin word "Graecus" meaning "Greece". Thus the surname Grech denotes "descendant of the Greek".Malta's relations which Greece and Greek culture goes back to ancient times. About 1000 B.C. a Phoenician colony was established on the island. In the year 736 B.C. they were occupied by the Greeks who called their colony Melita. During the division of the Roman Empire in 295 A.D. Malta was awarded to the Eastern Roman Empire and came under the rule of the Byzantine Emperors of Constantinople. One of the earliest references to the surname Grech , in its original form, is a record of one Joannis GRIKAS who was recorded in the year 1131.
The surname Grech has long been associated with the nobility of Malta with bearers of the name having their own family coat of arms, as described below. Notabile bearers of the surname Grech include Rev. Mgr. Salvatore Grech-Delicata , a descendant of Pietro Cassia, third baron of Ghariexem and Tabie who died in 1686. The above mentioned Monseigneur was left a legacy by the 3rd Baron which bore a "Name and Arms" clause so the prelate petitioned the Committee of Privileges of the Maltese nobility for permission to use the designation "dei Baroni Cassia". this was a practice which the British tried to stamp out but failed to. The committee upheld the request of the Mgr. Grech-Delicata. He was not so successful in his efforts to obtain the title of Baron of Budaq (he had been nominated by the 5th Baron of Budaq). This nomination was overruled in 1885 and the title went to Giuseppe De Piro. Blazon of arms: Azure between two scorpians or; a tree ppr; and on a chief sable; three mullets of the second.

---
Xenu's Link Sleuth
Great for checking links even Local links when building Web Sites
Xenu's Link Sleuth (TM) checks Web sites for broken links. Link verification is done on "normal" links, images, frames, plug-ins, backgrounds, local image maps, style sheets, scripts and java applets. It displays a continously updated list of URLs which you can sort by different criteria. A report can be produced at any time.
.............

More
---
Some Of My Paintings >>
Some Of My Fav Links >>
---
Home - Flight Simulator - Programs - Other Bits - Downloads - Contact Me - Sitemap